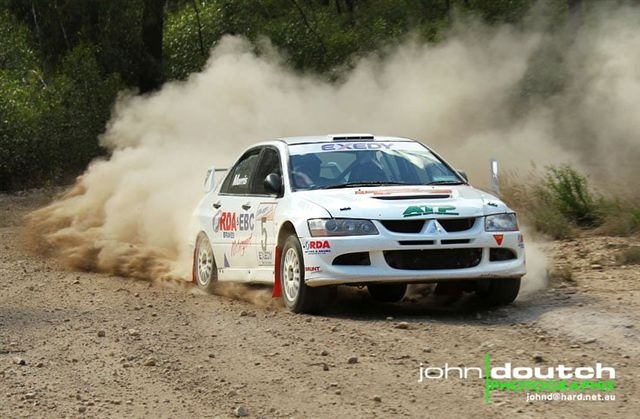 news article
Team Morris Rallying Competitor Release
Craig and Carrie Morris have announced today that RDA and EBC Brakes will be their major sponsor for this year's Victorian Rally Championship.
"We will be replacing our Lancer Evo VI with a newly acquired Evo VIII RS, but this won't unfortunately debut until the Bega Valley Rally in June " Carrie said.
RDA and EBC Brakes have been long time supporters of Morris Rallying and have this year increased their support to enable the team to compete in all rounds of the Championship.
Carrie added "Morris Rallying have a very good rapport with all our sponsors and I am sure we have a proven track record of achieving marketing benefits for them."
RDA was started in 1987 by Les Smith and has grown to be the market leader when it comes to supplying Brake Rotors and Drums, they also distribute the EBC Brake Pads in Australia through their network of 825 distributors, in fact they stock brakes for 1680 different vehicles.
RDA's Managing Director Les Smith said "We are pleased to increase our support of Morris Rallying, as they have been long time users and promoters of our products and we look forward to a great 2011 in their new weapon of choice for their campaign. A family business supporting a family rallying team has a nice ring to it!"
The season starts this weekend at the East Gippsland Stages, details are on Vicrally.com.au
Morris Rallying's other loyal sponsors are: ?ATP Turbos, Dandy Engines,?Exedy Racing Clutches, Critical Damping, Just Fuel Petroleum and Tyrepower Frankston.