?
?
ABOUT ATP Turbo
[Advanced Turbo Performance] Australia
ATP provides the most reliable turbo rebuilds satisfying customer requirements for performance and endurance on the racetrack and road. ?
Advanced Balancing:?
ATP have also invested a substantial amount of money in a professional dedicated clean room for turbo repairs at the new Moorabbin factory. This includes the German Built Shenck computer enhanced Balancing rig to enable all turbo's serviced? by ATP to meet stringent balancing tolerances demanded by all turbochargers to operate to maximum?performance. The state of the art computerised balancing test rig has ensured that Advanced Turbo Performance can stay ahead of the competition.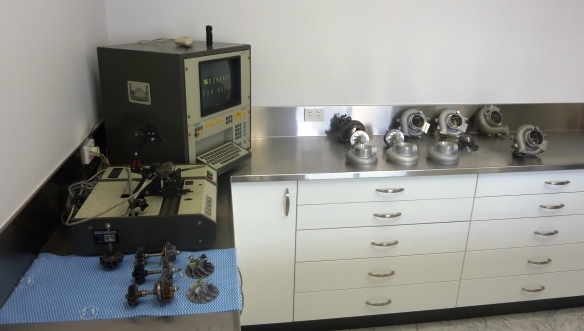 The German SCHENCK Turbo Balancer is Microprocessor based with digital indication of unbalance amount and angle in polar as well as in components.?The large easy to read digital display of unbalance information, the prompted dialog and short measuring time are some of the reasons Kyp can balance a turbo to unheard of precision over other methods at a reasonable price.
?
ATP
ADVANCED TURBO PERFORMANCE
3 Walter Street, Moorabbin,
Melbourne, Victoria Australia
EXPERT Turbo REPAIRS in Melbourne
on?(03) 9555 0848
? ATP or Advanced Turbo Performance was started by Kyp Matheou many years ago originally operating out of a small factory in South Melbourne.
After a few years ATP grew out of space and moved to larger premises in Murrumbeena on Dandenong Road near Chadstone. This allowed ATP to offer more services to customers and added workshop space to house customer cars as well as ATP's drag cars. Recently Kyp has mooved to Moorabbin to a larger factory at 3 Walter Street shown below that has been converted to suit the growing needs of a professional company dedicated to turbocharger repairs and dyno tuning the resulting turbo repair on the customers car if required. ?
ATP Turbo 4WD Dyno Dynamics Dynomometer available for customers and Auto Tuning Dyno professionals to hire in the new ATP dedicated Four Wheel Drive Dyno bay. ?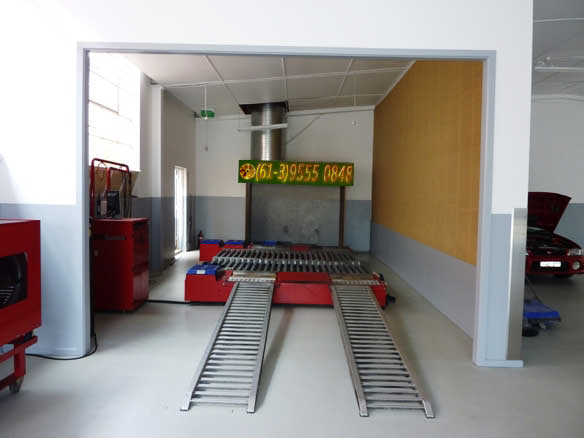 ? ? Kyp was originally trained as an aircraft engineer and graduated to automotive pursuits because of his love for pushing the envelope in fast modified cars. He moved into the world of turbocharged performance in his quest to push the Nissan RB 30 engined Holden VL Turbo Commodore when originally released. Experienced on ALL Mitsubishi Turbo cars as well as Nissans, VL Commodores, SUBARU's and most other turbo's. Kyp also has a extremely modified Mitsubishi Lancer Turbo for Drag Racing, and a Ford Turbo Ute daily driver for performance turbo parts delivery.